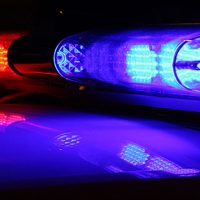 Police say a car they were trying to pull over took off and led them on a high speed chase through the streets of Bend early this morning.
The say speeds hit 90 mph on Knott Road.
The car ended up on Highway 97 and police say it got up over 100 miles per hour.
They used spike strips at the Cottonwood Road exit to stop the car.
Police say it turns out that both people inside, Jesus Alvino and Bryan Escobedo, both of Redmond, had warrants out for their arrest.