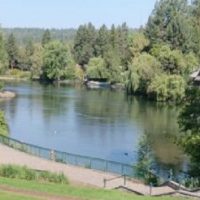 The city of Bend and the Bend Park & Recreation District will each pay 300-thousand dollars to dredge Mirror Pond, but Pacific Power customers are being forced to pay the most.
Private groups are also chipping in 300-grand, but nearly six-million dollars will be raised with a one-and-a-half-percent hike in the fee Pacific Power pays the city.
That increase will be passed on to customers.