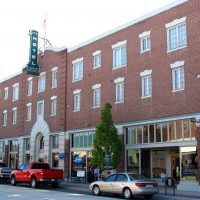 REDMOND, Ore.–(BUSINESS WIRE)–Soul Community Planet (SCP) today announced the newly-renovated New Redmond Hotel will reopen December 6 as the SCP Redmond.
The 41,000-square-foot property features 49 rooms and suites, coworking, The Rooftop garden and conservatory, fitness center, along with a number of other food and beverage venues, including the Provisions Market.
The property also announced today it is now accepting room reservations with special introductory rates starting at $125 per night for a limited time.