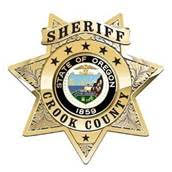 On 12-08-2019 at 907am, deputies from the Crook County Sheriff's Office was dispatched to 2432 SE Beech Lane for a welfare check on a person located at a travel trailer on the property.
While deputies were enroute they were notified the trailer was now on fire and later a report of an explosion. Deputies arrived at the address and found a travel trailer
that was being used as a residence was totally consumed by the fire.
Several neighbors were on scene and had moved a vehicle away from the fire and were
assisting other family members who had arrived at the address. The family member had not been at the home at the time of the fire.
Deputies were able to determine there was a person who was deceased in the fire. At
this time an investigation is continuing to determine the cause of the fire and subsequent explosion. The identity of the person has not been positively identified at this point, although we do have a tentative identification.
The District Attorney has ordered an autopsy to help determine the cause of death and
to help with a positive identification of the victim. Currently we are waiting a schedule for the autopsy from the State Medical Examiner's Office.
The Crook County Sheriff's Office was assisted at the scene by the Crook County District
Attorney, Crook County Fire and Rescue, Oregon State Police Fire Investigator and the Crook County Deputy Medical Examiner.
There will be no further release of information at this time as the investigation is still
ongoing.